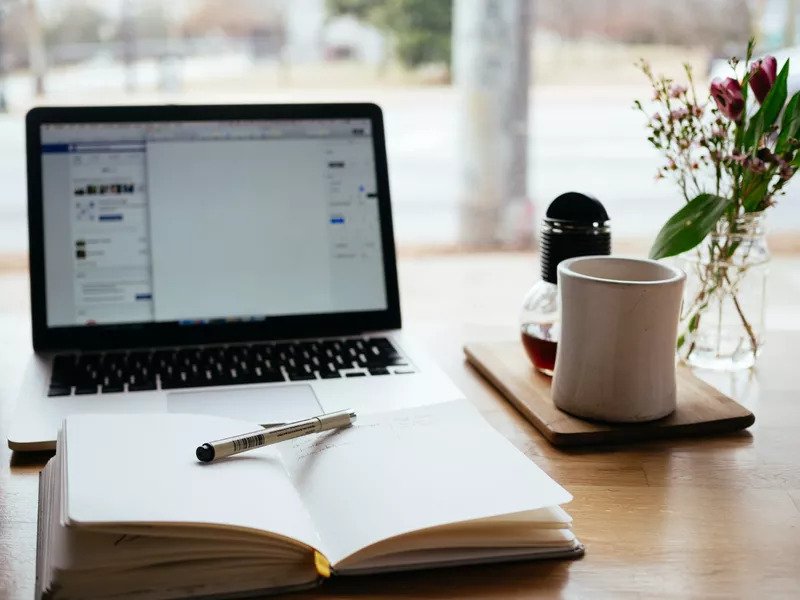 5 Tips for Implementing Online Learning Resources to Train Your Remote Workforce
Are you considering implementing online learning resources to provide learning and development opportunities for your employees?
Globalization and the rise of artificial intelligence—paired with a new generation of consumers who desire more personalized, intuitive brand experiences—is causing a work revolution.
As a result, companies are rethinking their approach to talent acquisition and management. Workers with skills that allow them to keep up with the pace of change (such as adaptability, technological literacy, and people-management) are in high demand. And today's organizations are struggling to retain talent and train them effectively.
Sure, cushy perks and pay can be offered to snag top talent, but when you weigh the cost of employee turnover—a projected $680 billion in 2020—this extravagance is unstainable from an ROI perspective for employers. A report by Work Institute predicted that one in four workers would leave their employers in 2018— and even more telling is that one-third of that turnover was attributed to unsupportive management and a shortage of development opportunities.
But traditional employee training is expensive. In fact, 85 cents of every dollar spent on classroom training is wasted delivering it—think instructor fees, travel, and more. Businesses should strive to use more videos for their training and development programs.
Keep reading to learn the benefits of using video in employee training and development.
Why Isn't Every Company Providing Online Learning Resources?
Why do some companies invest in travel costs and costs associated with physical classroom training without investing in online learning resources?
Every organization is different, of course, but for too many, complacency and fear of change are to blame. Some organizations are more comfortable relying on what they've always done, on maintaining the status quo. Others just don't make it easy for employees to experiment with new training methods.
Many companies may not realize that there is an opportunity to improve the competitive advantage they think they already possess. Managers outside of L&D often don't have the visibility into the data that reveals the cost of inefficient knowledge sharing—a loss of up to$47 million per year for a large business.
Simply put: they don't understand how much the company could save, while simultaneously improving learning and development throughout the organization.
If you're an L&D professional, it's your job to cultivate your company's knowledge. Start with these five tips for implementing online learning resources at your organization.
Deliver High-Quality Training with Online Learning Resources
By providing employees with video-based training, you're ensuring that everyone receives the same information. This is a consistent learning experience, which is especially critical for many subjects related to your company's policies.
You can deliver high-quality online training to employees globally consistently—without the headaches associated with travel—by following these 5 tips.
1. Make Your Online Training Courses Easy To Access
From online banking and email to health portals and social media accounts, today's employees have hundreds of passwords containing numbers, letters, and special characters racing through their heads. Make your training easy to access by implementing the Single Sign-On (SSO) method.
SSO allows people to access all of their cloud-based applications and resources with the same login name and password. It lifts the hassles of training access and allows employees to begin or resume their training with one click.
With SSO and the appropriate mobile integrations, your employees can learn from anywhere. This convenience is especially important now, as most employees are working remotely.
2. Keep Content in One Place
As working arrangements become more flexible, it becomes more challenging to provide on-site training workshops. In the past, there was the option to fly or drive every employee and instructor to a centralized location. With new travel restrictions and social distancing guidelines implemented due to the COVID-19 pandemic, that's no longer an alternative.
Save the money you would spend on travel and spend it on remote training strategies to enlighten management and staff. This sounds great, but there is a concern of how to deliver the same training opportunities to all employees when they're not in the same room. Now, they're not in the same building.
When it comes to onboarding remote employees, you realize how important it is to engage them with consistent, high-quality resources. It's essential to keep all of your L&D content centrally located using cloud-based technology. Your content is then consistent, but also globally accessible.
3. Only Provide Accessible Online Training Resources
When creating online learning resources, you must follow the Web Content Accessibility Guidelines to guarantee that employees with impairments to understand your content.
In a video-based course, add a closed captioning feature or provide a transcript to accommodate learners with a hearing impairment. An international audience will also appreciate these features, as they can look to the transcription if they don't speak the same language or can't understand an accent.
4. Ensure That Each Employee Gets the Same Experience
To boost staff performance, companies must deliver learning content quickly enough to meet business needs. Work environments are rapidly changing, so learning and skills development needs to be a continuous endeavor. Agility like this requires that remote workforce training must be accessible to everyone in the company at all times, from anywhere.
How do you ensure that each employee gets the same experience? Make sure your online learning resources are optimized for mobile devices. Allow your workforce to learn on-the-go quickly through technology they use daily.
This approach only works when your learning and development content adjusts to different screen sizes and multiple browsers. The goal is that each employee enjoys the same learning experience whether they're using their tablet, laptop, or phone.
Kick it up a notch by making your content available offline, too.
5. Provide an Interactive Learning Experience with Online Training Resources
Employees are surrounded by information via emails, social media, phone calls, Slack messages, Google, and more. They're already surrounded by endless opportunities for learning and collaboration, but how do you free your employees from online distractions? This is even more of a concern when your workforce is remote.
So, how do you provide training to remote employees in a way that captures and steadily keeps their attention? Encourage engagement and interaction with employee chatrooms, webinars, and discussion forums.
The Most Effective Video Content for Online Learning Resources
Your video content should transform and empower your employees for long-term success. Consider expert-led lessons in the following areas:
Emotional Intelligence
Experts say Emotional intelligence (EQ) is more important than IQ in determining personal and professional success.
"Your EQ is the level of your ability to understand other people, what motivates them and how to work cooperatively with them." ~ Howard Gardner, Harvard University
EQ is a vital factor in the workplace for several reasons, but there are two that stand out:
Those with high EQ report better job satisfaction. The same is true for employees who work with or are managed by those with high EQ.
There is a strong correlation between EQ and job performance.
Through videos developed by influential thought leaders, you can coach your employees through the five pillars of emotional intelligence: self-awareness, self-regulation, internal (or intrinsic) motivation, empathy, and social skills.
Problem Solving
Strategic thinking is essential to the success of any initiative.
As you now know, videos are a valuable tool to explore strategies for analyzing problems, brainstorming resolutions, and understanding their implications.
Career Development
How do you provide content that helps your employees plan for the future, prioritize their professional goals, and perform self-evaluation?
Thought leaders can inspire and educate your workforce on how best to utilize and develop their talent and skills.
Communication
A recent report by The Economist Intelligence Unit and Lucidchart found that 42% of survey respondents cited differing communication styles as the leading cause of miscommunication in the workplace.
Examine all means of effective communication, including interpersonal, written, spoken, and digital presentation skills with lectures by the world's leading thinkers. Equip your employees with training videos that will teach them how to articulate and share their thinking with others.
Management and Leadership
Great leaders create empowered, collaborative teams that keep your organization on track.
Your online learning resource collection should include content that teaches your workforce how to plan and execute projects, rally teams, resolve conflict, and inspire others.
Creativity
When working from home, some employees have difficulty harnessing creativity if it isn't encouraged.
By curating a selection of training videos created by industry experts, you can help your employees explore independent and collaborative ideation methods, find creative solutions and opportunities, and embrace the power of play.
Health and Wellness
During the COVID-19 pandemic, many workers are teleworking full-time for the first time. We're isolated from co-workers and our daily living routines have been disrupted. This causes anxiety, stress, and physical and mental strain. This is a natural time for us all to feel anxiety and stress.
So, now more than ever, companies must provide resources to help employees take care of their mental health. Help them thrive in a digitally connected world and protect their mental health with advice from the world's leading thinkers and thought leadership events.
Self-Motivation
Explore the science of productivity with your employees through thought leadership content. Encourage them and help them discover new meaning in their efforts with content centered on self-motivation—especially while working from home.
License Thought Leadership Video as Online Learning Resources
Eliminate the hassle, pain, and frustration associated with wading through a sea of content to find what your employees need—and what is relevant to their jobs. Content curation creates a smooth learning journey, which is more motivating to learners.
In L&D, your job is to facilitate learning by providing relevant content to your workforce. You should lead them to a world of relevant, timely, and valuable information.
License engaging up-to-date content that is professionally-produced and taught by real-world experts and thought leaders. Pick and choose to create a training program that works like a content management system and guides your employees by providing a database of curated content. It's also possible to organize your content by subject, job responsibilities, and department when you're in charge of curating your organization's content.
You realize how important it is for your workforce to keep learning, innovating, and growing. Don't forget, you have to refine your strategies as a content curator, too. Pay attention to evolving business needs and training requirements. Stay on top of trends and check with your licensing partner often to deliver engaging and valuable content to your employees.
Provide Your Learners with Fresh Content
One of the biggest mistakes companies make with remote workers is not training their remote employees at all. "Out of sight" does not have to mean "out of mind."
You know that investing in your workforce is essential to retaining talent that serves your clients well. Equip your teams with powerful, professionally-produced content to make continuous learning a company-wide experience.
We offer high-quality video content that is fresh and relevant for all learners. Our database of world-class thought leadership content from producers such as TED, The Big Think, Wall Street Journal Events, Yahoo Finance, and Bloomberg Live, is what you need to inspire your employees.