You will already be using video at your events, but what do you do to generate more excitement, whilst keeping on message? No doubt using broadcaster footage will have been considered. It's trusted, engaging, informative and on the whole more powerful than corporate video.
"57% of marketeers in the financial industry view creating engaging content as their biggest issue when looking at content marketing" – Editions Financial Report on Financial Content Marketing: The State of Play 2015
However, you may have been put off using broadcaster footage because of copyright (a licence is needed) and the perceived difficulties around getting these licences, or around tracking down the right footage across multiple broadcasters.
We solve these issues for you, as we are a one stop shop for many global and local news broadcasters. So with one phone call you can have all the footage for your sizzle reels, including spokesperson interviews. We can create packages around a particular subject, or supply the raw video files for creation of your compilation videos.
All licensed, all great quality and all available within hours of request.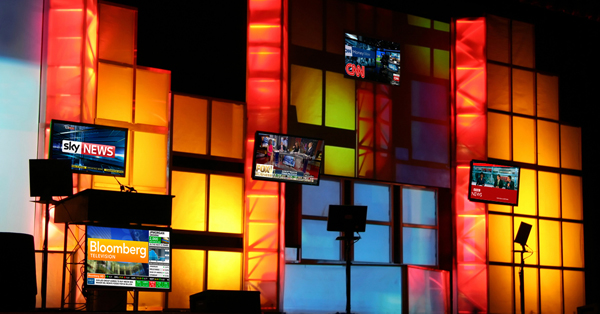 So if you want to use broadcaster content at an event (joining companies like JP Morgan, UBS, Barclays and others), without copyright risk and without any hassle, e mail us at  [email protected] and one of our global team will reply.
Executive Interviews enables you to use broadcaster footage quickly, easily and legally, and we can provide content from approx. 40 broadcasters, we have 12 years experience in doing just this, and we look forward to hearing from you.
---
JP Morgan Case study: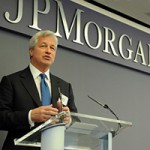 JP Morgan hold an annual CEO Summit event in New York every March. Attendance is by invitation only. Approximately 1,000 JP Morgan staff and executives attend, including CEO Jamie Dimon.
For the past three years, Executive Interviews has helped the JP Morgan communications team to assemble a video reel of licensed broadcast interviews by key speakers. The video reel, highlighting the bank's key achievements for the past year, is played on big screens at the event.